Description
Responsive design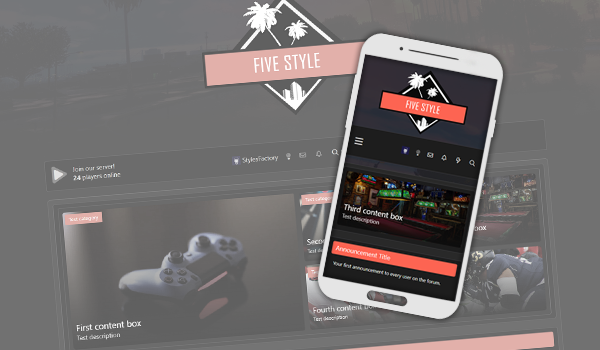 Your forum will be visible on desktop and mobile devices. User experience will be great on both! You can check every theme design on our LIVE demo.
Custom node backgrounds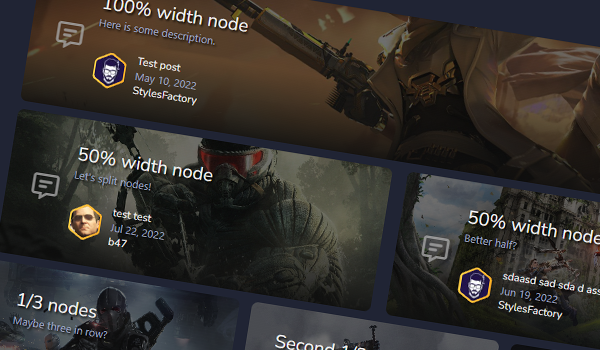 Set custom backgrounds for each of your forum nodes. Make your forum look more custom. You can set width for them (50%, 33%, 66% and 100%).
Custom node icons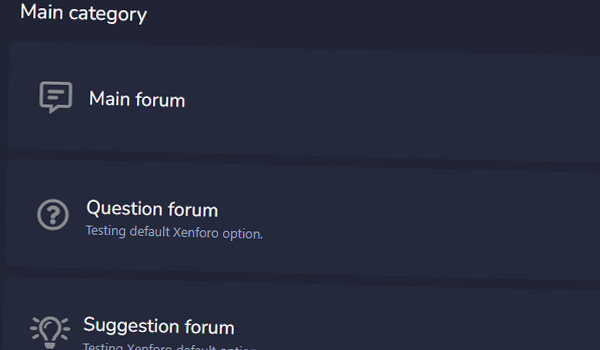 You can change each of your forum node icons. Use your own custom image or pick FontAwesome!
Announcement box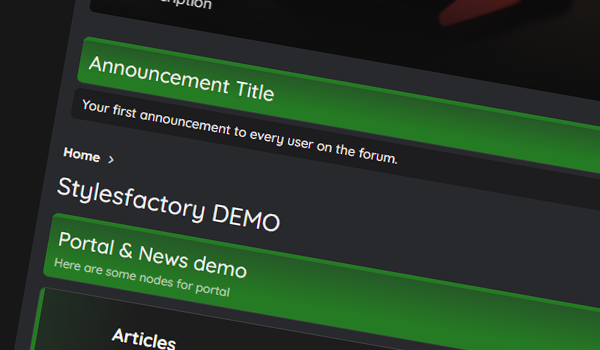 Sometimes you need to announce something. This feature brings you easy and fast way to do it!
Toggle boxes (collapse categories etc.)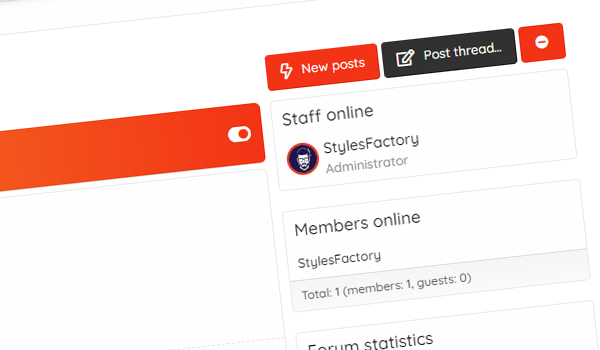 You can switch off some boxes on your forum as user. Don't want to see specific category box? Just click on it's bar icon. It will be hidden till next click!
Custom Display Box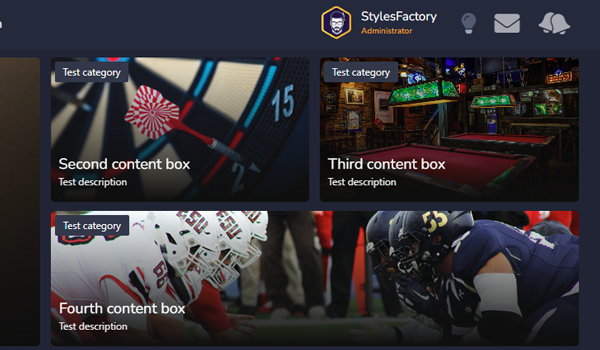 Show important contant in modern and elegant way. Use custom boxes with image backgrounds.
Animations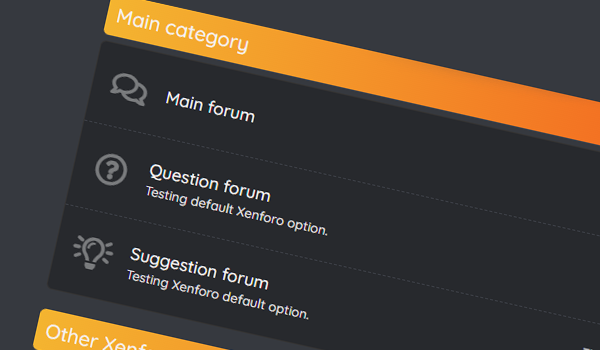 Make your forum load smooth and fast with cool animations for many parts of it!
Welcome panel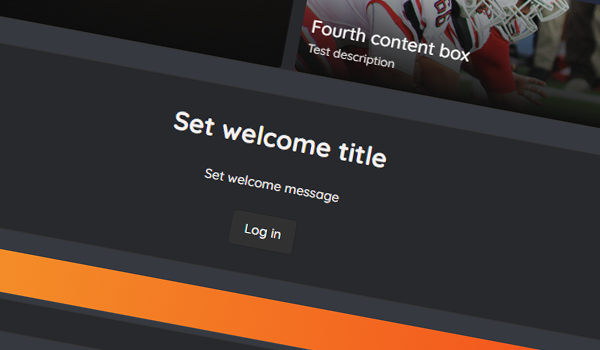 Encourage your guests to become registered users.