Description
Display streamers on your board!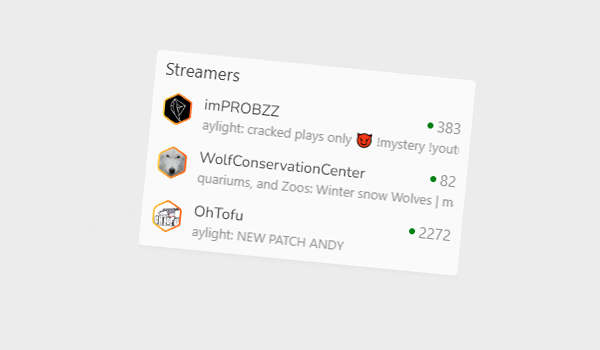 Show your favourite streamers using our widget! Display streamers avatar, live watcher counter and stream title.
Subpage with big display boxes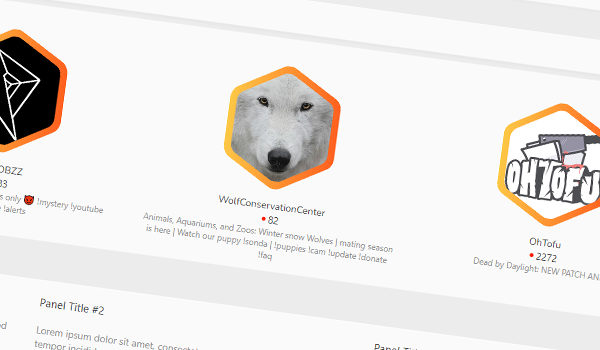 Sometimes side widget is too small for your ideas! That's why we bring you subpage to show your streamers.
Easy to add streamers
All you need is your streamer Twitch nickname. Plugin will take care about rest!
Easy access to streamers list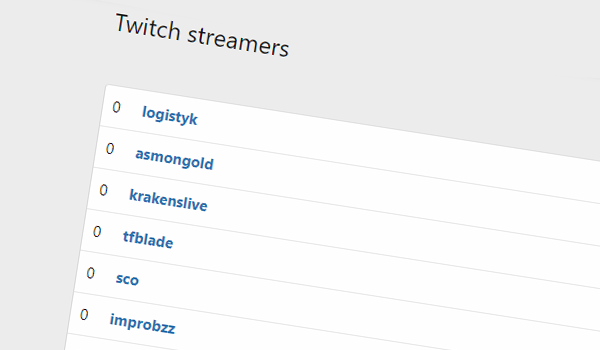 Don't want to remove streamer? You can just hide him for a while!
Filter streamers
Want to run special event and show streamers using your TAG in stream title? Now it's easy!