Description
List your servers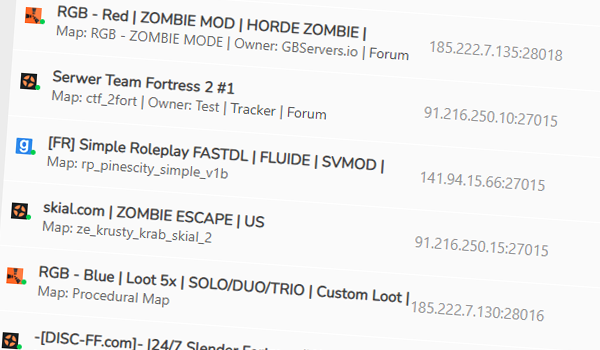 Make great looking and functional list of all your servers. Show game icon, status and other important info about your server!
Single category listing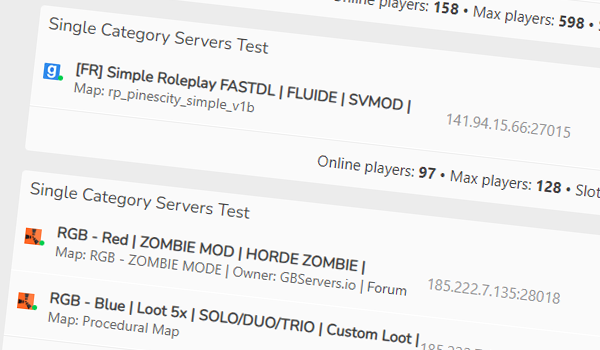 If you want categories for your servers… here you go! Show your servers in categories.
Server widgets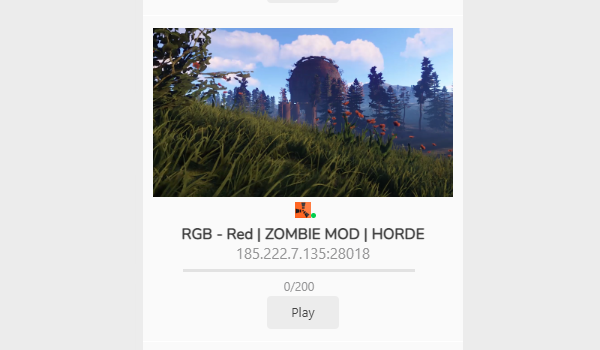 You can also show servers in side widgets. This is great way to even show big map screen from your server! (if game is supporting that feature)
Many games supported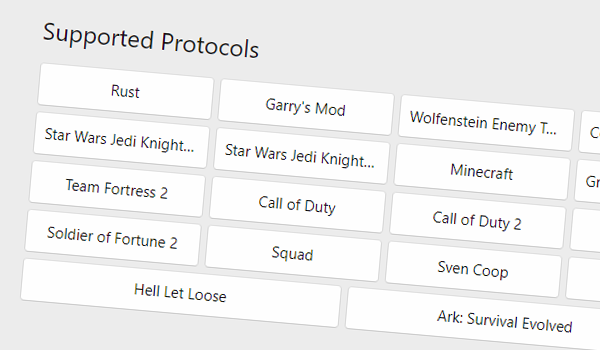 Check list of
supported games
! If you don't see your favourite game contact our support.
Easy to add and edit
Add server and wait for it's query! You can chose to display automatic title or manual custom one!
Set owner, forum link and other tracker!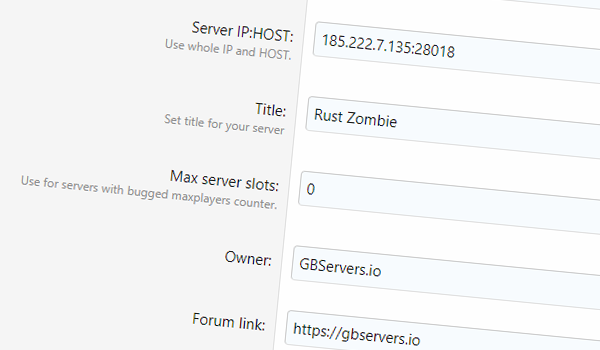 You can show some additional info about server. Some of you want to add links directly to servers subforum.
Supported games
Counter Strike: Global Offensive
Counter Strike 1.6
Counter Strike: Source
Team Fortress 2
Minecraft
Wolfenstein: Enemy Territory
Rust
Teamspeak3
Garry's Mod
FiveM
RedM
Ark: Survival Evolved
Squad
Left for Dead 2
San Andreas Multiplayer
Call of Duty
Call of Duty 2
Call of Duty 4
Call of Duty 5: World at War
Call of Duty: Modern Warfare 3
Soldier of Fortune 2
No More Room in Hell
Killing Floor 2
Sven Coop
Star Wars Jedi Knight II: Jedi Outcast
Star Wars Jedi Knight: Jedi Academy
DayZ (2018)
DayZ Mod (2013)
Hell Let Loose
Double Action: Boogaloo
Post Scriptum
Assetto Corsa
Fistful of Frags
Rising storm 2: vietnam
Hell Let Loose
Double Action: Boogaloo
Post Scriptum
Assetto Corsa
Arma 3
Atlas
Empyrion – Galactic Survival
7 Days to Die
Valheim
V Rising
Unturned